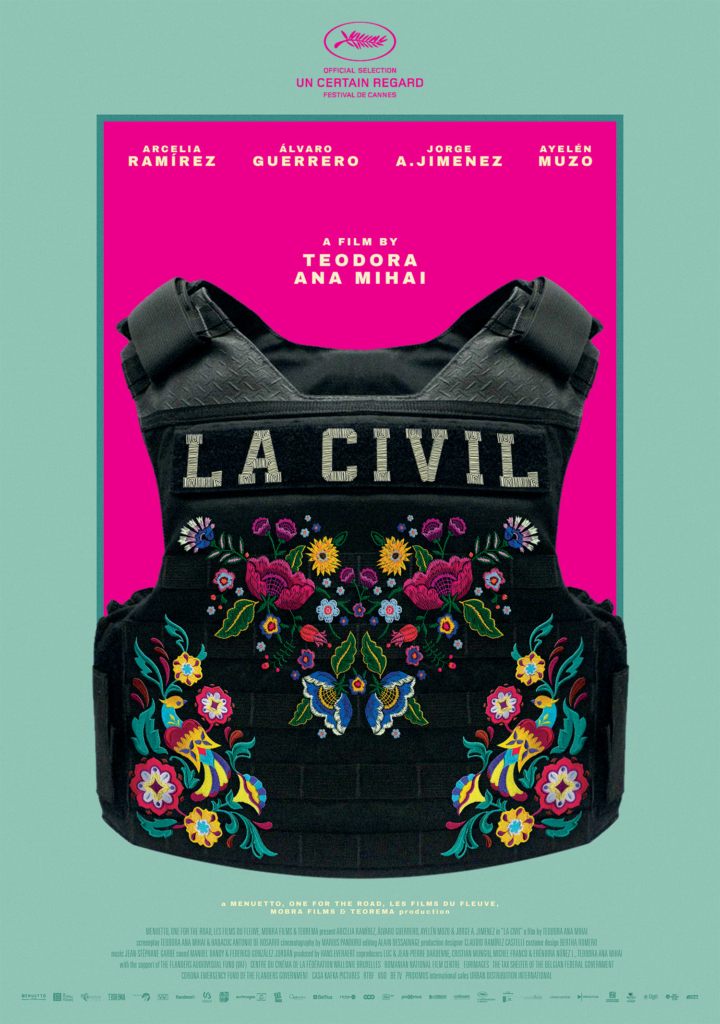 written by teodora ana mihai and habacuc antonio do rosario
directed by teodora ana mihai
cinematography marius panduru
production design claudio ramirez castelli
image editing alain dessauvage
costume design bertha romero
cast
cielo: arcelia ramirez
gustavo: álvaro guerrero
lieutenant lamarque: jorge a. jimenez
produced by menuetto (BE)
coproduced by:
les films du fleuve (BE)
one for the road (BE)
mobra films (RO)
teorema (MEX)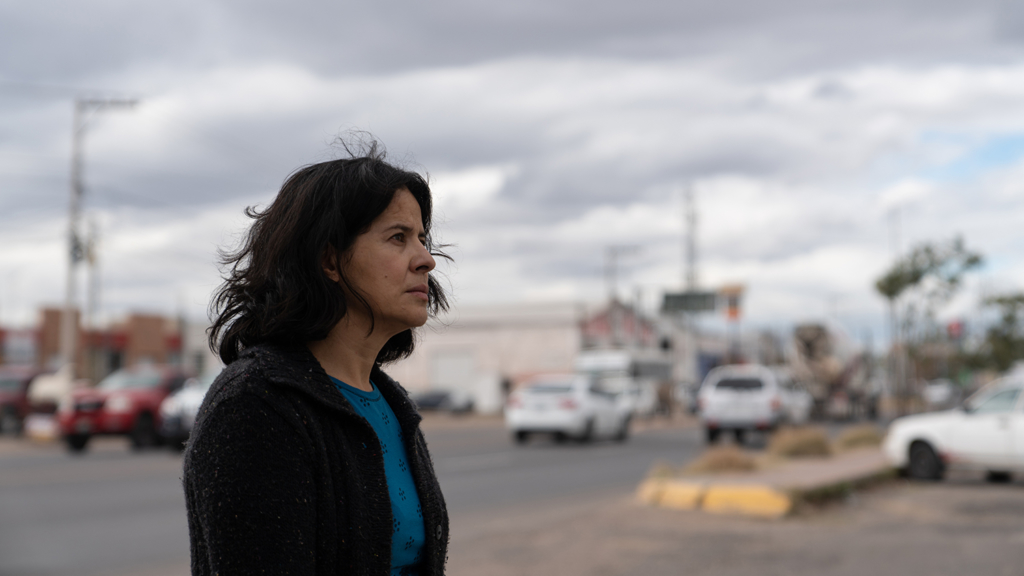 with the support of:
the romanian national film centre
the flanders audiovisual fund (vaf)
the belgian cinema and audiovisual centre
eurimages, the european cinema support fund
The project was developed in collaboration with the cinéfondation (festival de cannes) and torino film lab.
sélection officielle du 74ème festival de cannes, 2021

producer: hans everaert
co-producers:
jean-pierre dardenne
luc dardenne
teodora ana mihai
cristian mungiu

synopsis
Cielo begins her own investigation and earns the trust and sympathy of Lamarque, an unconventional army Lieutenant working in the region. He agrees to help Cielo in her search, because her research data could be useful to his operations as well. Cielo's collaboration with Lamarque pulls her further into a vicious cycle of violence. La Civil tells the story of Cielo, a mother in search of her daughter, abducted by a drug cartel in Northern Mexico. As the authorities fail to offer support in the search, Cielo takes matters into her own hands.The film focusses on Cielo's emotional rollercoaster, as she is drawn into increasingly intense and dangerous circumstances. The camera stays close, we never lose sight of her as she gradually transforms from housewife into avenging activist.As events unfold, Cielo gets closer to the truth: discovering a mass grave, obtaining official DNA analyses, confronting one of the presumed kidnappers, but corruption and apathy keep her from finding resolution. Until the end finally comes, unpredictable and uninvited…
The story was inspired by true events.