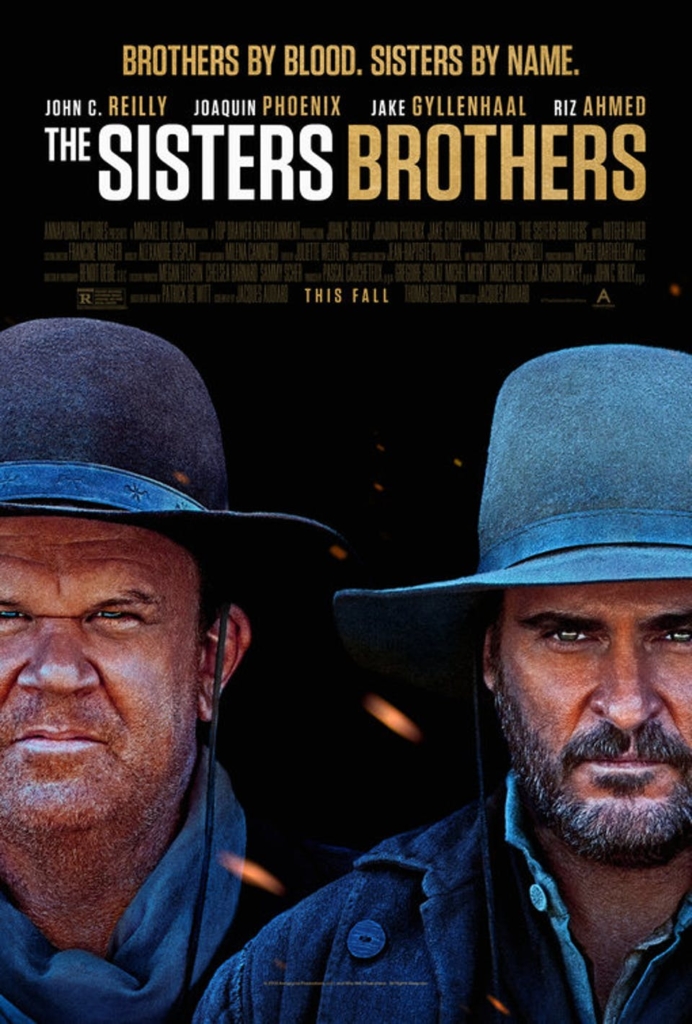 from the novel 'the sisters brothers' by patrick dewitt
written by jacques audiard and thomas bide gain
directed by jacques audiard
cinematography benoît debie
production design michel barthélémy
image editing juliette welfling
costume design milena canonero
cast
eli sisters: john c. reilly
charlie sisters: joaquin phoenix
john morris: jake gyllenhaal
hermann kermit warm: riz ahmed

produced by why not productions , page 114 , annapurna pictures, apache films, mobra films, les films du fleuve, knm, michael de luca productions, top drawer entertainment, france 2 cinéma, france 3 cinéma, UGC,
Festival / awards
Silver Lion for best director / Venice Film Festival 2018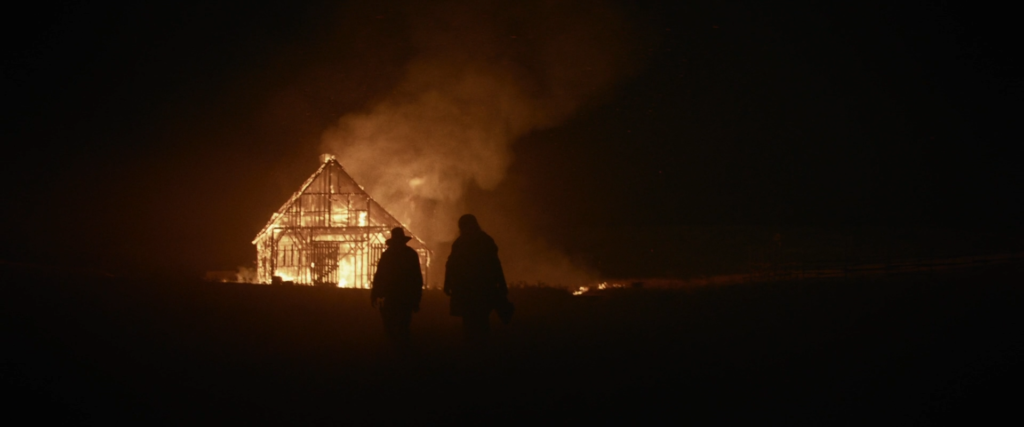 Prix du 44ème Festival de Deauville 2018
Official selection TIFF / Toronto IFF, 2018
Official selection / San Sébastian IFF, 2018
Official selection / Zurich IFF, 2018
Official selection/ Ghent FF, 2018
Official selection/ BFI London FF, 2018
synopsis
Charlie and Eli Sisters live in a wild and hostile world. They have blood on their hands: the blood of criminals and innocent people alike… They have no scruples about killing. It's their job. Charlie, the younger brother, was born to kill. Eli, however, dreams of living a normal life. They are hired by the Commodore to find and kill a man. From Oregon to California, a ruthless hunt begins, an initiatory journey that will test this insane bond between the two brothers. A path that leads to their humanity?